There are some benefits to owning a credit card, but it is important that you are careful, and you use your card responsibly.
There are certain circumstances where you should put your card away and look at other alternatives.  
What is good about a credit card?
There are some positives to having a credit card; many people find their credit card is a convenient alternative to carrying cash.
Credit cards can help build your credit score as long as you use your credit card regularly and make payments on time.
A good credit score can help you obtain low interest on things like a mortgage or a car purchase.
Over time, a low interest rate will save you a lot of money.
Credit cards can help you stay on top of your day-to-day banking. 
You can check your receipts against your monthly statements to check for errors, but be sure to report any errors to your card issuer.
You may be able to set up an online account for you card. 
Use the online account to set up alerts for any suspicious activity or sign up for notifications when payments are due. 
Credit cards often come with added rewards and protection when traveling or shopping, different issuers will offer different things, so it is always good to check.
Why avoid using credit cards?
Credit cards can be useful if used correctly.
However, if you are not careful, you may find yourself landed with a lot of debt.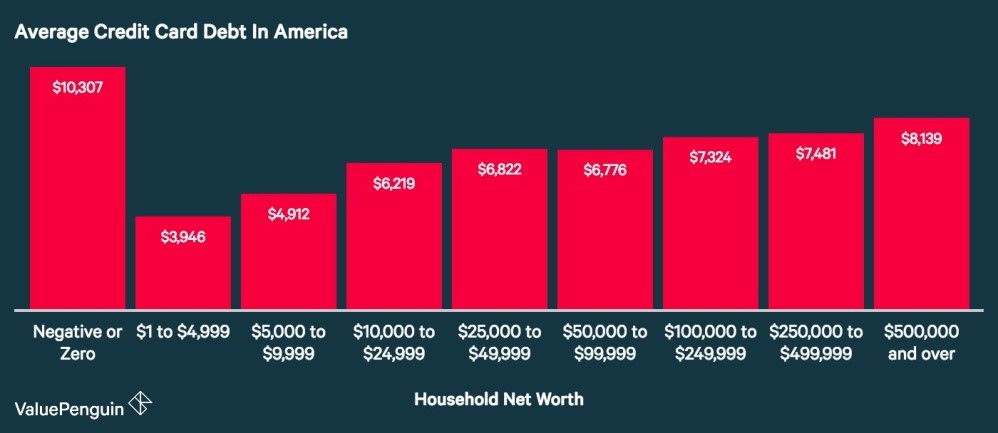 Reports suggest that the median debt for American households is $2,300; with the average debt is $5,700.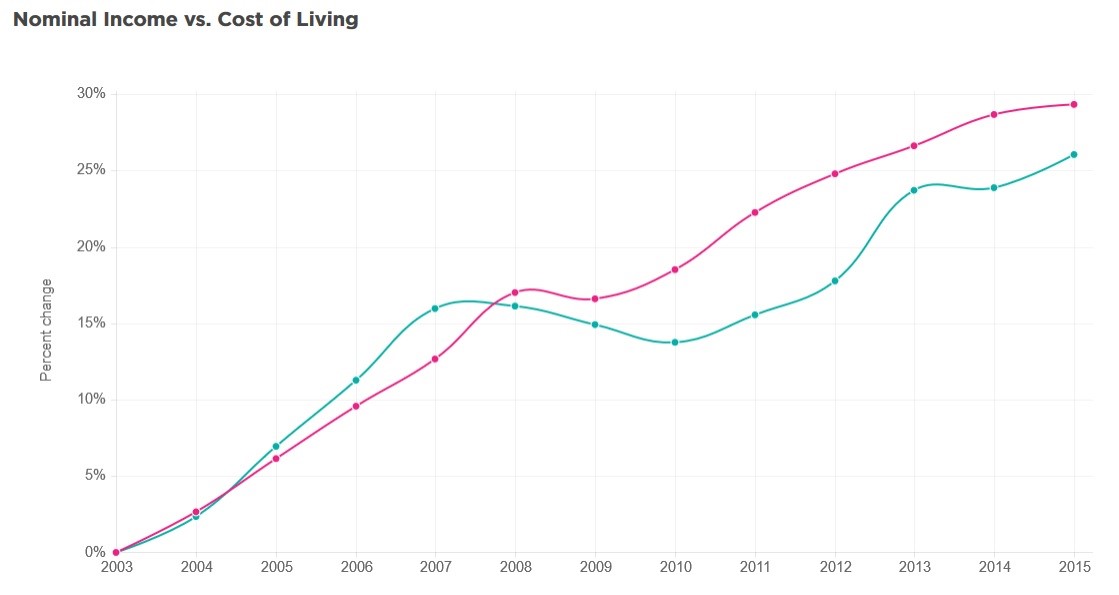 In 2015 the total cost of living increased by 29% since 2003, whereas income only grew by 26 %.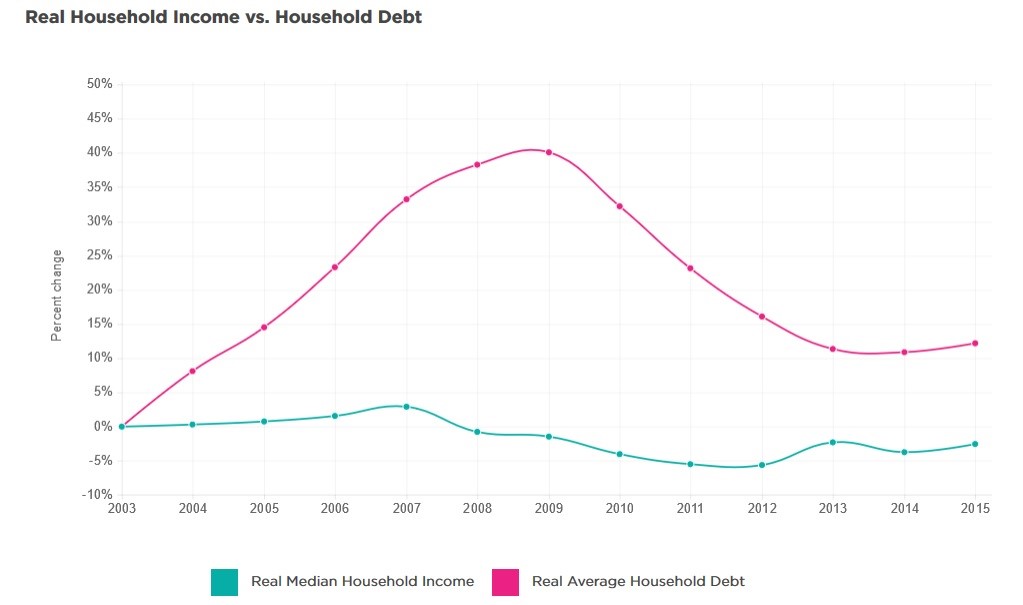 In 2015, household debt grew 15% faster than income since 2003; however, the gap between debt and revenue has been decreasing since the 2009 peak when there was a difference of 49%.
With these figures in mind, we should all be doing what we can to avoid/ decrease our debt and improve our finances.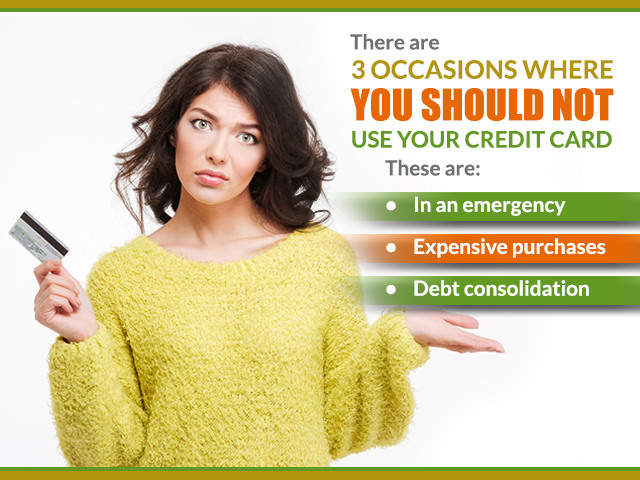 In an emergency
Most people take out a credit card for the sole purpose of the case of urgency.
However, this may not be the best course of action.
Many consumers find that they are unable to pay off the balance of their emergency purchases, especially if they are expensive.
These high balances will start accumulating a significant amount of interest. 
The best course of action is to save some of your pay checks each month in an emergency fund, this way you have the funds readily available when you need them.
Expensive purchases
Weddings, vacations, and home remodeling are all big purchases that many people charge to their credit cards every day.
However,  if you are unable to pay the balance, you will find yourselves paying a very high rate of interest.
If you want to make expensive purchases, you would be better off either taking out or loan, or saving the money up over time.
Debt consolidation
It may be tempting to consolidate multiple cards into on.
But, you may find other options will charge you less interest and are easier to pay off.
How to avoid using your credit card
It is incredibly easy, with high-interest rates, to find yourself in debt when using a credit card.
Despite your debt, you may still find it difficult to stop using your card.
A few ways in which you can avoid using your card are:
Lock them up in a safe or filing cabinet

Close the credit card account

Shred your credit cards

Leave them at home

Work out how much you have to pay and how long it'll take

Reward yourself for not using your cards

Self-control
Conclusion
Credit cards come with a lot of positives and negatives.
Positives include an improved credit report, ease of keeping up with your day-to-day banking, and some other added bonuses such as rewards when shopping, and protection when traveling.
The negative, however, is the ease in which you can get into debt if you do not use your card responsibly.
The cost of living has surpassed the average household income with an increase of 29% between 2003 and 2015.
Similarly, the difference between revenue and household debt grew 15% between 2003 and 2015; however, the gap has been decreasing since 2009.
There are certain situations in which you should look at other options rather that automatically turn to your credit cards, such as emergencies, big purchases, and debt consolidation.