Filing bankruptcy is often frowned upon by people, because it suggests mishandling of one's resources.
However, it really happens and it's the reality.
That's why it is important to know what needs to be done once you get yourself into that situation.
If you're considering filing for bankruptcy and don't know where to start, listed here are the different types of bankruptcy and how to file for each.
How Do You File Bankruptcy?
Filing Bankruptcy for Chapter 7: "Liquidation"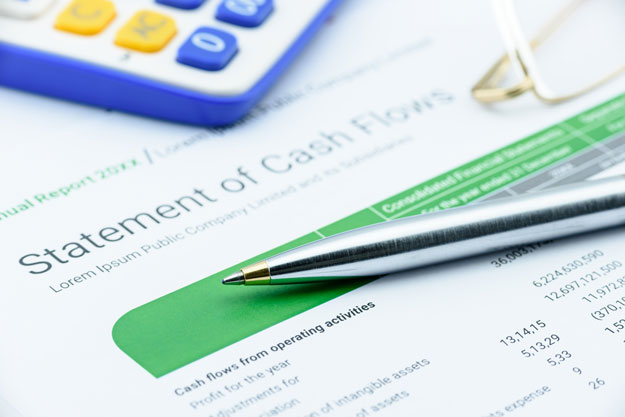 This is about liquidating the debtor's assets to pay his/her creditors.
Through the means test, the court will decide whether the person has the capacity to pay their debts. If you are approved for Chapter 7, a trustee is appointed and assets are either sold or repossessed to pay off the creditors. That's when the creditors will stop collecting.
Below are the steps in filing for Chapter 7 bankruptcy:
Step 1: Credit Counseling

This is the purpose of TCW: #educate #encourage #empower Credit counseling is only the beginning of your journey. https://t.co/o61TDC9Uiy pic.twitter.com/Mv7euHy8D8

— The Credit Woman (@thecreditwoman) June 14, 2017
Receive credit counseling. It is mandatory for anyone who is filing for bankruptcy.
Step 2: Qualification & filling out forms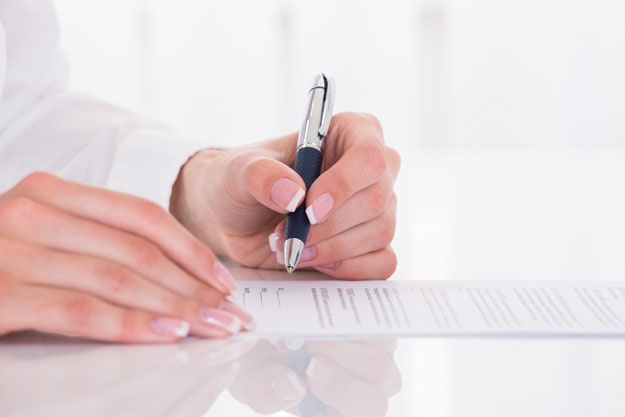 Find out if you are qualified to declare. Take the means test by completing three series of forms.
However, note that it is not necessary to complete all the forms.
Filling out the rest of the forms will be dependent on your answers on the first one.
Download all three forms for free at the U.S. Court's website and fill these out:
Form 22A-1 – Statement of Your Current Monthly Income
Form 22A-2 – Means Test Calculation
Form 22A-1Supp – Statement of Exemption from Presumption of Abuse Under §707(b)(2)
Step 3 – Filing bankruptcy

How Can I Afford an Attorney If I'm Filing for Bankruptcy? https://t.co/8QEhNeSjVM #jaxlegal #bankruptcy

— JAXLEGAL (@jaxlegalcom) June 21, 2017
Once forms are filled out, you may file for bankruptcy through your attorney if you have one; or take the forms to the court personally.
Step 4: Bankruptcy trustee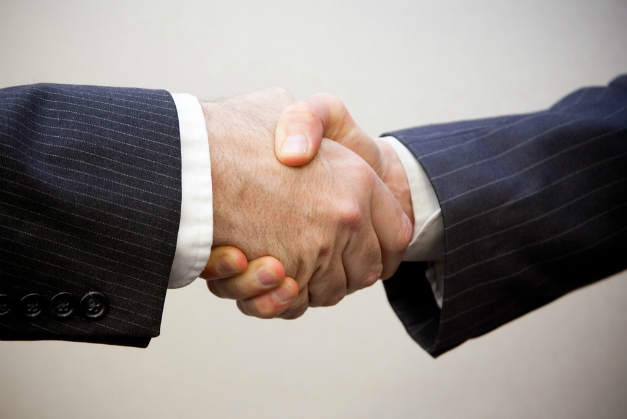 A bankruptcy trustee will be appointed to you by the court. He will represent your creditors and verify all the information in the documents you submitted. He will also assess your property and identify what you can keep.
Note that this is mostly an administrative process and will be done outside the courthouse. It is rare for a debtor to be called to appear before the bankruptcy judge.
Step 5: Debtor Education

Why Do You Need Debtor Education? https://t.co/jl3zekOKAy

— Ash Law Firm, PLLC (@AshLawFirmMS) March 20, 2017
Get debtor education. Both this and credit counseling are required and come with a certificate of completion that will be presented in court.
Note that you can only get certified in organizations that are approved by the U.S. Trustee Program.
Step 6: 341 meeting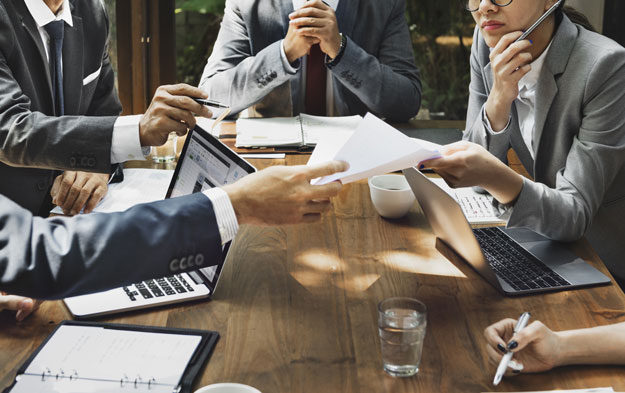 Lastly, attend the formal meeting of creditors, which is called the "341 meeting." 341 refers to section 341 of the Bankruptcy Code.
The meeting is held at the trustee's office for debtors to answer questions regarding their debts and property.
Arrangements are also done here, such as selling non-exempt property and secured loans as collateral.
Filing Bankruptcy for Chapter 13: "Adjustment of Debts of an Individual with Regular Income"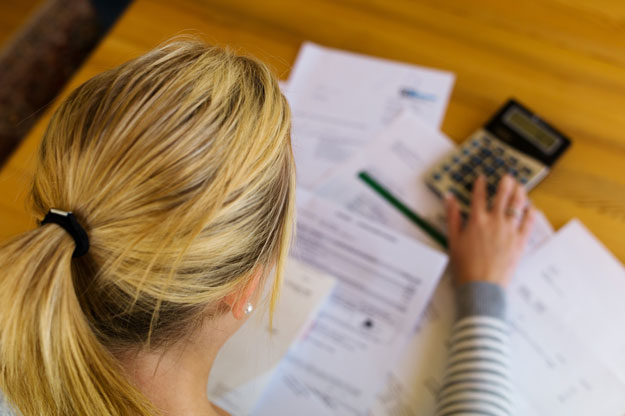 Filing for bankruptcy works best for debtors with a fixed income, as it is an indication that they can potentially pay some of their debts.
Apart from reducing the settlement with the creditors, it is also possible to have their assets liquidated.
Below are the steps in filing for Chapter 13 bankruptcy:
Step 1: Qualification

Do You Qualify for Chapter 13 Debt Consolidation? https://t.co/20AiBFT03l #chapter13 #bankruptcy #qualifications #BondandBotes

— Bond & Botes, PC (@bondandbotes) February 22, 2017
Check if you are indeed qualified to file for bankruptcy.
There are certain limitations in filing Chapter 13 bankruptcy that prevents sole proprietors in filing:
Must have a specific amount of disposable income
Debts should not be too high
Disqualified, if secure debts are more than $1,149,525
Should be up-to-date with your income taxes
Proof that federal and state income taxes are filed for the past 4 tax years
Step 2: Forms

Fill up the forms. These are the same as the forms required for Chapter 7.
Step 3: Filing bankruptcy

File bankruptcy by submitting the accomplished forms to the court.
A trustee will be assigned to your case to represent your creditor. He will verify necessary information, find fraud and execute the bankruptcy procedures as required.
Note that hiring a lawyer is recommended, but not required.
Step 4: Attend hearings

Do I have to go to Court?
Not exactly, but you will have to attend a hearing presided over by the bankruptcy… http://t.co/ym9xZ2dhbj

— Leslie A Williams (@bankruptcy_kc) July 23, 2015
Attend two hearings involving your creditors. This will be arranged by the trustee that is assigned to you.
Here, the debtor will address the terms of repayment.
Filing Bankruptcy for Chapter 11: "Reorganization"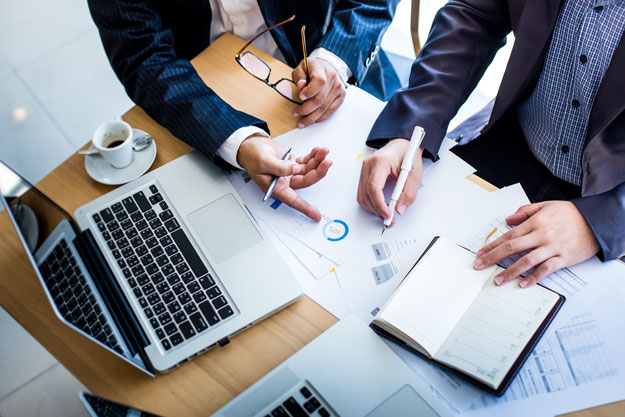 This bankruptcy is meant for businesses, so they will be given the chance to continue their operation.
However, most decisions need to be permitted by the courts first.
To pay off the debts, the debtors can either discharge others, offload leases and contracts at the same time, or recover some assets for the business to stay open.
Below are the steps in filing for Chapter 11 bankruptcy:
Step 1: Qualification
If you are a sole proprietor, part of a partnership or a corporation, you qualify for filing Chapter 11 bankruptcy.
However, the debtor (except for small businesses) only has 120 days to file a plan.
Step 2: Forms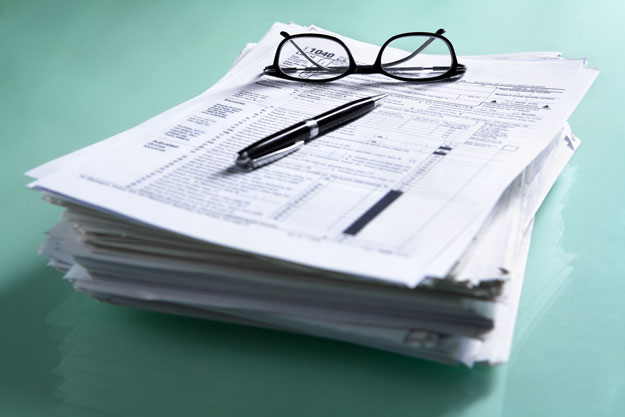 Fill out a voluntary request form. Unless otherwise ordered by the court, the debtor should also file the following:
Assets and liabilities plan
Current income and expenditures plan
Executory contracts and unexpired leases plan
Financial affairs statement
For individuals or a married couple, the following are the additional requirements:
Credit counseling certificate
Copy of any repayment plan developed by means of credit counseling
Proof of payment from employers (given 60 days before filing)
Monthly net income statement, and, after filing, any proof of expected increase in income or expenses
Proof of interest in which the debtor has in federal/state qualified education or tuition accounts
Step 3: Reorganization plan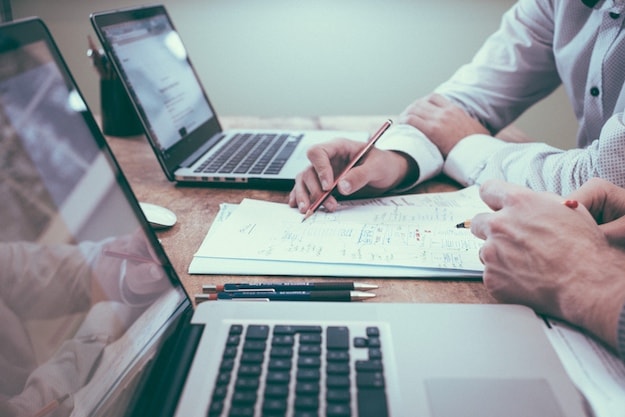 Submit a written disclosure statement and then a plan of reorganization in the court.
The written disclosure statement should include details about the debtor's assets, liabilities and business affairs.
This is for the creditor to come up with a knowledgeable judgment regarding the debtor's reorganization.
Chapter 4: Trustee and Examiner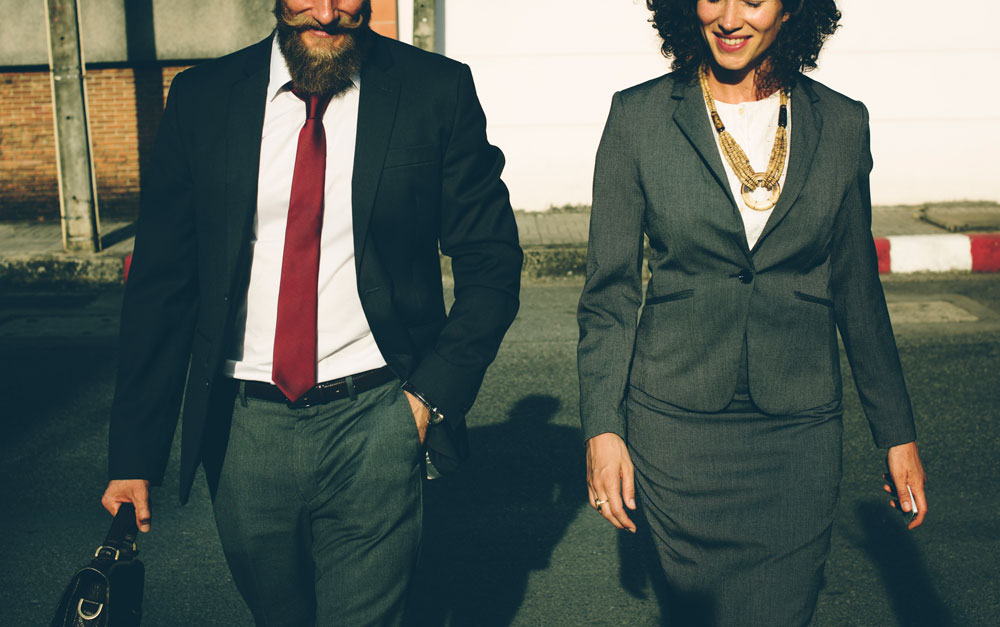 There are rare cases that a trustee and examiner are appointed.
The trustee is in charge of the administrative process, favoring the creditors; while an examiner performs investigatory functions of the trustee, and files for the statement of any investigation conducted.
Chapter 5: Attend hearings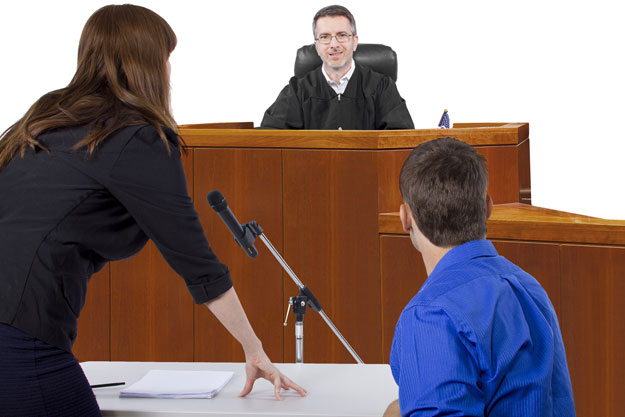 Like the previous types of bankruptcy, you will attend meetings and hearings, especially once the reorganization plan is accepted.
Filing Bankruptcy for Chapter 12: "Adjustment of Debts of a Family Farmer or Fisherman with Regular Annual Income"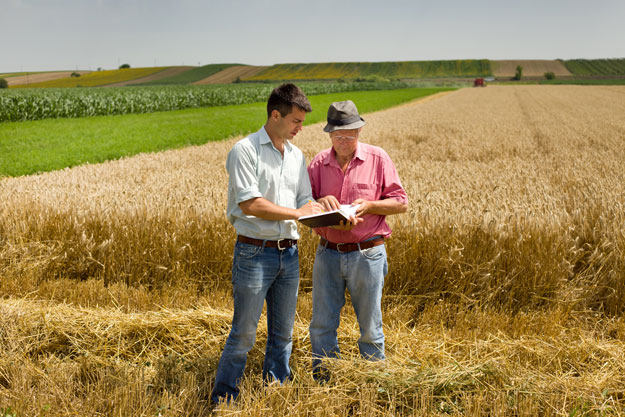 This is applicable to "family farms and fishermen."
Through this, the people involved are given the chance to suggest a plan for paying all or part of their debts.
Like Chapter 11, this is also to let the family farmers and fishermen continue their operations for the entire duration of the plan.
Below are the steps in filing for Chapter 12 bankruptcy:
Step 1: Qualification and forms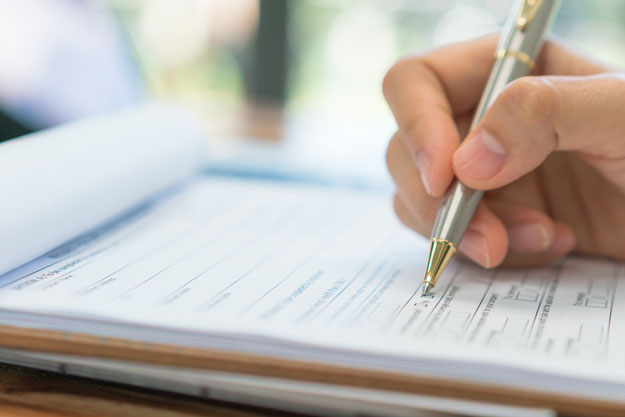 Evaluate if you are qualified for filing Chapter 12 bankruptcy. Then, fill out the forms needed.
To complete the Official Bankruptcy Forms, the debtor will need to gather the following:
List of all the creditors with the amounts and nature of their claims
The origin, amount, and frequency of the debtor's income
List of all the debtor's property
A comprehensive list of all the debtor's farming and living expense monthly
Step 2: Trustee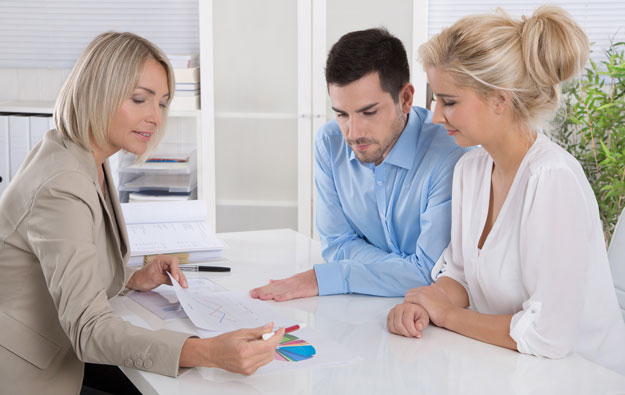 Once bankruptcy is filed into court, an impartial trustee is assigned.
The trustee will take charge in arranging the meeting of the creditors, hearings and other administrative tasks as needed that will favor the creditors.
Step 3: Plan
Just like Chapter 11, Chapter 12 also has a plan.
However, this will only last for 3-5 years. Once this plan has been confirmed by the court, the debtor should ensure that this will succeed.
Filing Bankruptcy for Chapter 15: "Jurisdiction"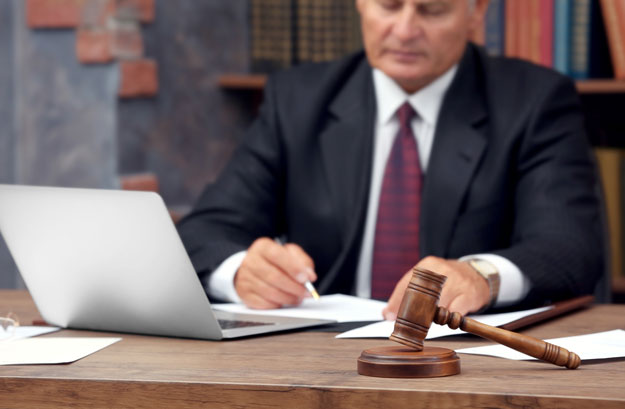 Chapter 15 is the provision of effective mechanisms for insolvency cases affecting debtors, assets, claimants and other parties of interests for more than one country.
This case is in addition to a primary proceeding from another country, which is usually the debtor's country.
Below are the steps in filing for Chapter 15 bankruptcy:
Step 1: Foreign proceeding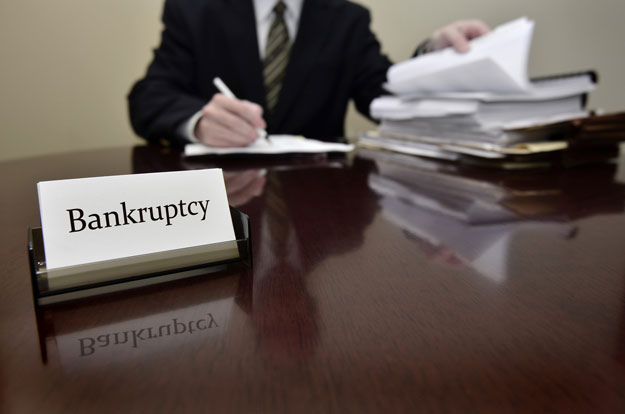 The first step is to file a petition for recognition of a "foreign proceeding," along with documents proving the existence of the primary foreign proceeding and appointment of the foreign representative.
Step 2: Notice and hearing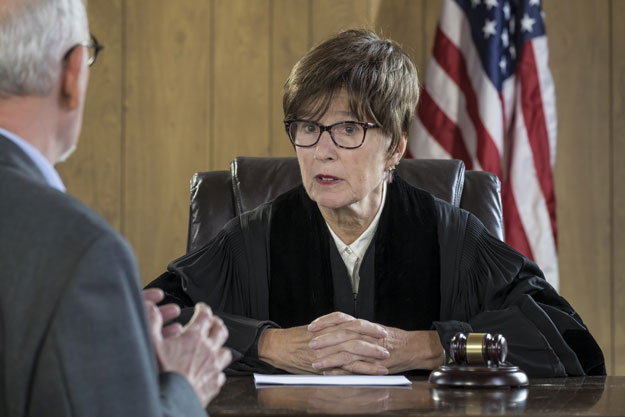 After a notice and hearing, the court will issue an order to recognize the foreign proceeding.
After this has been recognized by the court, the automatic stay and certain provisions of the Bankruptcy Code will take effect within the United States.
If you are thinking about filing bankruptcy, don't pay friends and family back before you do. #bankruptcy #attorney

— BankruptcyInKC (@BankruptcyInKC) June 12, 2017
Watch this video from NowThis to know more about who can file for bankruptcy:
Sure, bankruptcy is not easy, but keep in mind that you can get through it with the help of the law and the government.
Read this to know when you should file for bankruptcy.
There are different types of bankruptcy according to law, so alongside the help of an expert, you just have to properly identify which type of bankruptcy to file.
Find more tips here on how to manage your resources and get out debt. How did this article help you in filing bankruptcy? Let us know in the comments below!