Financial planning is not usually taught in school.
Society is changing and a lot of people understand the importance of financial literacy. Schools are starting to include the subject in the school curriculum.
An introduction on how to use a financial planning worksheet and the budget planner could increase the chances of a brighter financial future for our children.
Financial Planning is Important for Today's Generation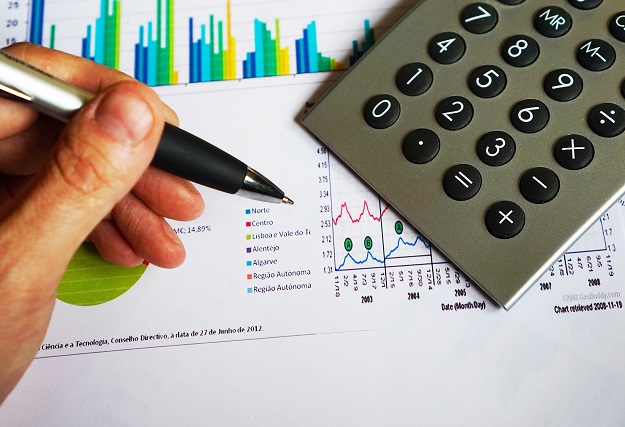 1. Financial Literacy Should Begin Early
As adults, computing taxes and having a budget planner do not guarantee financial freedom.
Kids will eventually get a loan, have a credit card, or get into bad debts.
Teaching them at school to understand how loans and mortgages work prepares them for the future. They get the chance to learn and understand financial contracts earlier. This gives them the opportunity to device wiser financial decisions.
2. Financial Planning is a Science
The urgent need to #teach our kids #Financialliteracy by the #guardian…#Department for Education#school… https://t.co/VxxWFZje8P

— bMoneywize (@bMoneywize) May 27, 2017
Just like the usual subjects in school, financial education is a science and is based on mathematical concepts.
Computing for interests and understanding compounding are now learned in school. Going beyond the power of compounding can teach kids how money grows. The opportunity to understand these financial concepts at a deeper level is a good start.
Getting out of financial situations "figuratively" is a scenario possible at school. Kids have the chance to explore their options, they have a lot of time to practice. A luxury they may not have as they become adults.
3. Earlier Opportunity to Learn
Yes, yes, YES! It's about time the education systems implements more financial education and teaching into the… https://t.co/gPojeoMMIC

— Matt Sylvester (@SylvesterMatt) May 26, 2017
Not all children have the privilege to go to college and learn more about Economics and Finance. However, teaching them, especially those under the low and medium-income families, opens them to brighter possibilities.
An undergraduate young adult can still make money through stocks or get into a business if they learned how to make a business plan or create a financial planning worksheet. Providing them with tools and knowledge will give them better opportunities in the future, even without a college degree.
4. Young Adults Lack Knowledge
Early education helps millennials avoid financial holes.https://t.co/CEWYFKCrya

— HelpUSell RealEstate (@helpusell) May 9, 2017
6 Money Concepts to Teach Your Kids https://t.co/Q7kTT7y98D #financial #education. Vote for us! https://t.co/1RwVbAoPhs pic.twitter.com/BSzgdNvcLR

— Sonik Pocket (@SonikPocket) May 24, 2017
A handful of millennials today is struggling with their finances compared to Gen X, because they don't know enough. They do not know how to budget. Some spend too much without realizing that interests could pile up.
Spending and saving require discipline. Its benefits and the consequences that come with these financial transactions are valuable things a school should provide.
5. Temptation Surrounds Them
Smart ways to teach your kids about money https://t.co/OyrARm5lIr tips from @BethKobliner via @Todaysparent pic.twitter.com/wRGmoSQTUT

— Chatelaine (@Chatelaine) May 31, 2017
The internet is not just a source of information. It is a place where you can buy things with a click of a finger and have them delivered right to your doorstep.
Today's technology offers a lot of temptation to children and adults alike. Online shopping can be quite addicting for them especially as soon as they start earning money.
Teaching the importance of saving and delayed gratification can probably save them from bad debts and below average credit scores in the future.
Nearly two-thirds of Americans can't pass a basic test of financial literacy https://t.co/r8WusVa4XK

— TIME (@TIME) May 27, 2017
6. Students Loans are Costlier
From pocket money to student loans. Do you teach kids the value of money? #kidsfinance #parenting #workingparent https://t.co/aYkOTCOxsY pic.twitter.com/hUDBA34nxQ

— studentnannies (@studentnannies) March 29, 2017
Not all young adults have college funds. They are often juggling between work and school while their student loan interests pile up.
To be able to keep up with the cost of living and other financial responsibilities they may face after graduation, picking a suitable student loan might be a good start.
They can survive early adulthood, even with a huge student loan to pay for if they are financially literate.
7. Unequal Opportunities
Parents need to teach their kids about money & financial responsibility!. Get @hermoneypodcast w. @sherilynch -> https://t.co/Dkmr7UMeNz

— 107.9 THE LINK! (@1079thelink) February 28, 2017
The future offers different opportunities to our children. Teaching financial planning early ensures that these children are knowledgeable in handling their money.
Heading to the road of financial freedom should be an open opportunity for well-educated families as well as to those living in the middle or lower classes. This can only be possible if we teach financial planning and financial literacy at school early.
Here's a fun video on how to teach wise financial planning to kids from DSpaces TV:
Our current generation requires the increasing need of financial literacy even with children. Even adults face financial downpours. Teaching them early about finances, at an early age, in school would prepare them better to face an economic and financial crisis as adults.
Do you teach your kids financial literacy at home? Share your experience in our comments section.
Introduce your kids to financial planning via this article on How to Teach Your Kids About Money!