Most individuals love taking a day or two to spend on the beach.
Even more would love to be able to go to bed, or go back to their residence and relax, and then head back out.
The breeze, the water, and the atmosphere are all common reasons that people love to visit the beach.
Many people even consider purchasing a vacation home on the beach.
There are so many beaches, however, that finding the right beachfront vacation home can be a daunting task.
Just take a look at the following information about 2016 buyers of investment and vacation homes: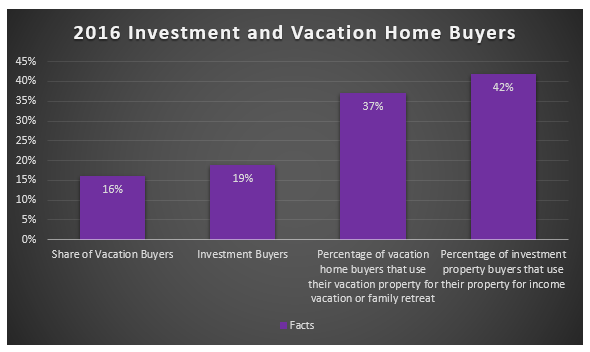 As you can see, there is a record number of individuals buying vacation homes.
Even more, than this, these homes are used to provide families with the peace and serenity they desire.
There are so many ways that you can find available properties.
Properties and tips for buying beachfront homes  can be consulted in the pages of magazines, across numerous websites on the internet, or in some brochures.
It doesn't matter where you begin; you want to make sure that you have the ability to look at the different facilities in the area of where you are thinking of buying your property.
You want to make sure that you are openly considering all factors before you choose a beachfront home to purchase.
Here are some guidelines to help assist you in buying a vacation property.
Hire a Realtor

Where do you want your beachfront home?

Create a sensible budget

Threats in the area

Converse with locals
Hire a Real Estate Representative
There are some real estate representatives available.
Some agents, however, are unable to find what their clients are looking.
For this reason, it is critical to ensure that the agent you are hiring is knowledgeable and well informed.
Hiring an agent also ensures that you have an expert available to provide you with guidance and assistance throughout the process.
They can help you avoid issues along the way and know what to ask about the property to ensure that you are getting the best deal possible.
However, there are some things that you want to know about the real estate representative you are hiring.
First of all, ensure that you ask them for references from clients they have helped find beachfront homes in the past.
Make sure that you do your research to ensure that you are hiring a reputable representative to help you purchase your vacation dream home.
Where do You want to Vacation?
The next thing you need to consider is where you want your vacation to take place.
Look at the beaches that have activities in the surrounding area that you would want to take part in while enjoying the gorgeous view.
You also need to consider that the best beachfront locations draw in large tourist crowds.
You want to ensure that the site you choose is a fantastic beach but still provides you with the level of privacy you desire.
Think about how much value the land has and the structure of the home when trying to decide which beachfront home is right for you.
Take a look at the following statistics on where most individuals purchase their vacation homes: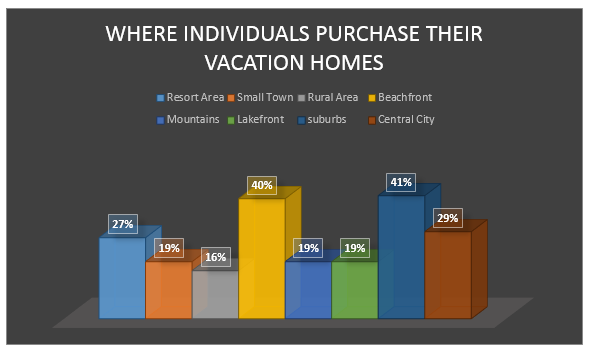 Budget Matters
You need to make sure that you set a budget for yourself to ensure that you are able to pay for the house. 
You need to think long and hard about how much money you want to spend on your beachfront property.
Taking this amount of money out of the hard-earned cash you have saved is not as easy as you might think.
You also need to consider what making another mortgage payment will do to your finances.
Ensure that you and your partner thoroughly discuss this and think about it carefully.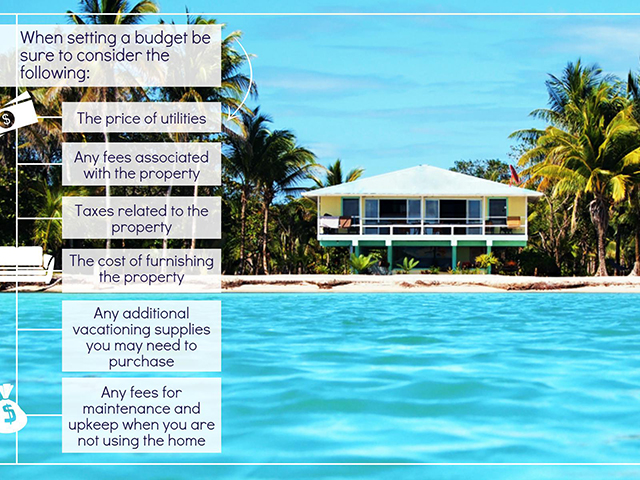 Threats
Another important consideration that you want to make are threats faced by your beachfront home.
This can come in many ways.
You need to make sure that you look into the risks posed by the location you have chosen.
If the area has a relatively high break-in rate, you want to make sure you have the proper security measures in place.
By researching the threats that your property is facing you are better able to protect your property from these threats.
It also helps you decide whether or not this is the beachfront property you should choose.
Interact with Locals
The best way to gain information about the local community is through the source.  Converse with members of the local community.
Neighbors that have been in the area for an extended amount of time are the best resources on what you can find in the area.
If you know what you are moving into, adjusting during your vacation is much easier.
Locals can also provide valuable information on things to do and see while at your vacation home.
Sometimes tourists miss the best locations simply because they are small, local destinations.
Final Considerations
The very first thing you need to do when considering which beachfront property to purchase is to assess your needs.
These guidelines can help ensure that you find the home of your dreams, but the final say is yours.
You are the only one who knows what you want and need from your property.
It may seem like a lot of work, but you should not stress too much over it.
Anytime there is a decision to be made there is work to be done.
Once it is all over, you will have the beachfront vacation home of your dreams.
The types of vacation homes typically bought by individuals is shown below.