With all the travel locations on your bucket list, sale in the malls, and a whole lot more shiny objects, how do you prioritize saving for retirement in your 20s?
If you invest as early as you can, by the time you retire, you get to enjoy compounding investment returns.
That is of course if you do it now while you are in your 20s.
Interested to know how?
Here's a good piece of advice from CNN Money.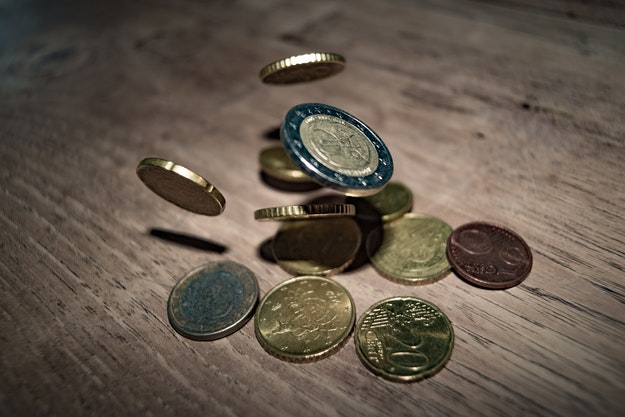 Saving for Retirement in Your 20s Is Essential Today
I've said it before and I'll say it again: When it comes to financial matters, moms tend to offer good advice.
And that appears to be true in this case. Let's start with your wish that your daughter gets an early start on saving for retirement. That makes perfect sense, the sooner she starts putting money away, the more time it will have to benefit from the power of compounding interest and the larger her nest egg will be at retirement. Indeed, starting to save in one's 20s instead of 30s can translate to hundreds of thousands of dollars more in savings over the course of a working career.
Moms are generally always concerned with their child's future, even if they are already making a living on their own.
And true enough, saving as early as your 20s will help you to fund more for your retirement.
The Principle of Saving for Retirement in Your 20s
How can #lifeinsurance offer interesting benefits for your #retirementplan? https://t.co/jicwtDXVkN pic.twitter.com/Vk1vwy44pw

— WFGInsuranceQuotes (@WfgQuotes) July 13, 2017
Saving for your retirement can sometimes be overlooked, especially when you are in your 20s.
Being in your 20s means you can earn money and at the same time, have fun without thinking about your retirement.
You also have the luxury to travel as often as you can and splurge on your wants before larger responsibilities are upon you.
Unfortunately, doing this would leave you with little savings. Or worst, turn you penniless.
Following the youth culture, "you only live once" or "carpe diem" and get into the habit of instant gratification to enjoy life, will eventually leave you with not enough money to make your retirement comfortable.
But if you use that motto right, "you only live once" and make the right choices. Your future is bright.
Here are top 3 reasons why you should save for retirement in your 20s:
You won't have to worry about the future. Saving today means your retirement will most likely be taken cared of, in terms of money. Not only will you have a retirement fund, but you will also have money to pay for what you want and need.
You learn to discipline yourself. We all have experienced buying something instantaneously because we want it. However, by choosing to control yourself at least a few times, it can become a habit until it is just natural for you to think twice before buying something impulsively.
You get to enjoy life after employment. Some people choose to work harder than the others. By saving for your retirement as early as now, you can finally enjoy what you have been working hard for.
Aside from disciplining yourself from instant gratification, there are other ways to save.
For example, if you get a Roth IRA (Individual Retirement Account) for $5,500 every year with a 6% annual return, you will have roughly $1 million by the time you are 65 and ready for retirement.
In fact, even if you contribute only for 10 years and stop after that, you will still have $500,000 for your retirement at the age of 65.
You can even maximize saving for your retirement through a 401(k) or a retirement plan offered at your workplace if any, and at the same time, still, have a Roth IRA even if it's only for 10 years.
Here are the most common retirement planning mistakes.
Save Early For A Better Retirement
#Tip: Start saving for your retirement as soon as you can. Ideally, in your 20s when you leave university and begin earning a salary. pic.twitter.com/srrxBtrOlE

— JMMB Group (@JMMBGROUP) June 22, 2017
Investing at a young age benefits you more than ever.
So parents, encourage your children to start saving for retirement in their 20s, or as early as they possibly can.
If you're already past your 20's, it is not yet too late to save up for your future for a more comfortable and secure retirement.
Watch the clip below from MissBeHelpful to know why you must start retirement planning in your 20s:
What are your thoughts in saving for retirement in your 20s? Let us know in the comments below!