Being in the military allows for a lot of benefits, especially in terms of education and student loan deferment/forgiveness, but are there programs for student loan forgiveness for military spouses, as well?
Does the military pay off student loans for spouses?
If you're a military spouse, we'll be discussing options that may help you pay off your student loans.
Student Loan Forgiveness for Military Spouses Guide
Truth of The Matter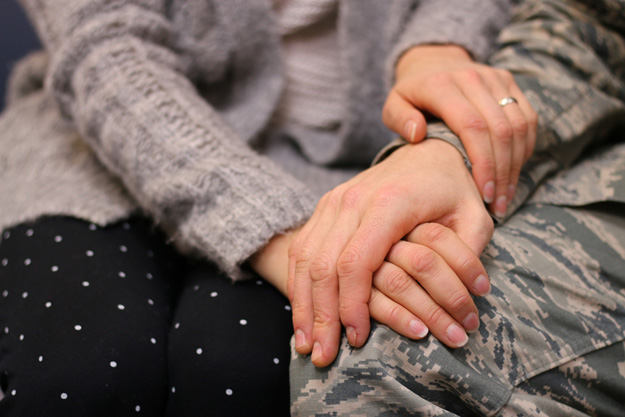 Marrying a military man or woman carries with it a specific set of challenges.
Frequent cross country or state moves can be disruptive.
The spouse's social rootedness and career advancement often takes a backseat, chalked off as a sacrifice involved in serving the country.
When your wife or husband is deployed, responsibilities such as childcare, parenting, paying off bills, and expenses fall solely on the shoulders of one parent instead of two.
To say that the ever-growing amounts of student loans add to the hardships faced by military members and their families is a massive understatement.
Are there provisions to make the situation a bit more manageable for military families, particularly, military spouses?
The direct answer is no. There are no programs that directly forgive a military spouse's debts.
There are ways, however, to make things a bit easier on you and your family.
Student Loan Forgiveness for Military Spouses: Alternative Programs and Techniques
1. Public Service Loan Forgiveness (PSLF) Program
One of the biggest financial lifelines to millennials with student loans. And often misunderstood #studentloans https://t.co/92O30rCxpj

— Brenton Harrison (@brentonHFG) July 17, 2017
This provision is directed towards military spouses who are working for the government and non-profit organizations: a total forgiveness of your remaining balance after 120 qualifying payments.
The requirement is that the payments should be made while working full-time for a qualifying employer.
Qualifying payments are:
Under qualifying repayment plans (namely, income-based and pay-as-you-earn plans)
Full payment, as stated the bill
Paid not later than 15 days after the due date
Paid after Oct. 1, 2007
Qualifying employers are:
Government organizations
Non-profit organizations
Not-for-profit organizations which (1) are not tax-exempt under Internal Revenue Code Section 501(c)(3) and (2) do not provide a qualifying public service as their primary function
Some private organizations qualify for this provision, as well, but only if they provide certain services.
Check out this more comprehensive list of requirements if you think you may be eligible.
If you want to qualify for this program, don't waste time: file a PSLF form as soon as possible, and make the necessary adjustments in order to make qualifying payments.
2. Servicemembers Civil Relief Act (SCRA)

This act, passed in 2003, helps relieve the burden of financial loans by capping the interest rate at 6%. If the loan is in both your and your (active member) spouse's name, it is covered by the SCRA.
To qualify:
Your spouse must be on duty
The loan should have been taken before military service
The following are eligible to members of:
Army
Navy
Air Force
Marine Corps
Coast Guard
Reserves (on active duty)
National Guard (mobilized under federal orders for 30 consecutive days)
Officers of the Public Health Service
Officers of the National Oceanic and Atmospheric Administration
For more information, check out the official site here.
3. Student Loan Forgiveness For Educators
Simply driving highly qualified people out of fields that desperately need them #teacherloanforgiveness #trump https://t.co/tupESX4dAt

— T (@tkg217) June 13, 2017
If you're a military spouse who happens to be an educator, you might be entitled to programs such as Teacher Loan Forgiveness and Perkins Loan Cancellation for Teachers.
However, being a military spouse makes it hard to fulfill the requirement to teach in certain qualified schools.
Luckily, laws such as the HR 3684 are currently being designed to address this.
Are you a military spouse in want or need of work? MyCAA can help! Watch this video to learn how:
Student loan forgiveness for military spouses may be non-existent, but the key is in finding the right jobs and taking advantage of the available discounts.
You and your spouse may look into the loans available to active members, and refinancing your student loans through this.
Contact your loans service to see which documents you must provide to qualify.
Are you a military spouse who has paid off your student loans? Share your experiences in the comment box below.
Up Next: Debt Repayment – How To Start Digging Out Of The Hole