Managing your finances is made easier nowadays through budgeting tools like personal finance software.
Since there are plenty of them, how do you know which ones are worth trying?
Look no further because we have listed the top 7 personal finance software to test out, plus important factors when choosing the software that's right for you.
Read on to find out the price, OS availability, connectivity, budgeting, features, reporting, personal investing, and pros and cons.
Personal Finance Software | The Top 7 To Try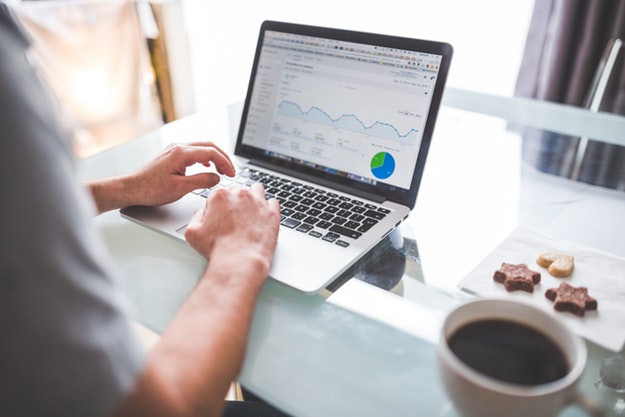 1. Quicken Premier
Quicken develops several personal finance management tools.
Their best so far is Quicken Premier because of its extensive investment management features.
Price: $99.99
Available for: Windows, Mac (separate program), iOS, Android
Connectivity: Direct syncing to your brokerage and institution accounts, transferring transactions, balances and trades; Automatically updates new information (real time)
Budgeting: Budget by category, color-coding, set alerts and budget goals
Reporting: Overview of your spending habits and trends vs. your income; Categorical reporting (banking, investing, spending, comparison, and tax reports)
Personal Investing: Sync your brokerage account directly, generate analytics of your portfolio and set your goals for retirement
Pros: User-friendly, simple but powerful budgeting, and investment tools
Cons: Your account cannot be accessed on another computer
2. Moneydance
Moneydance is one of the most preferred personal finance software because of its user-friendly yet powerful features.
You can do online banking, bills payment, account management, budgeting, and investment tracking.
Price: $49.99
Available for: Windows, Mac, Linux, iOs, Android
Connectivity: Sync almost all types of financial account; Can be accessed through a mobile app, but should have a Dropbox account, as well
Budgeting: Straightforward budgeting, automatic color coding based on your spending trend; Copy your budget from one month to the next
Reporting: Extensive reporting through budget reports, cash flow, income versus expenses, use of charts and graphs, and filtering; Export options include PNG, HTML, CSV
Personal Investing: Monitor your investments and portfolio (displays the value, percent change and cost basis)
Pros: More reporting options other than personal finance software; Multiple currencies are covered
Cons: No budgeting goals and retirement-planning options
Moneydance 2017 is here – Try it for free and see your 💰 📈!
Announcement: https://t.co/JD14t99kF2
Download: https://t.co/DjCRvfsNit

— Moneydance (@moneydance) October 26, 2016
3. Buxfer
Buxfer is a feature-rich, easy-to-use personal finance management app https://t.co/R7abrBxYgX pic.twitter.com/nUqhttWFed

— Benjamin Ho (@WryBenjamin) October 24, 2016
Buxfer aims to help people by improving their spending decisions through flexible features, powerful analytics, real-time data delivery, and proactive planning for the future.
Price: Free for Basic, $3.99 per month for Plus, $4.99 per month for Pro
Available for: Online access, iOS, Android
Connectivity: Sync your credit cards, checking, savings, cash, loan, investment accounts and even PayPal account
Budgeting: Set overall spending per period, color coding, expense tracking, and send money to family and friends to settle informal bills like rent, utilities, etc.
Reporting: Fewer reporting options unlike others, but easier to generate and read; Simple pie charts, color coding, line chart, etc.; Export options include PDF, CSV, HTML, OFX, and QIF
Personal Investing: Not many advanced investment tools, but displays a portfolio overview (balance, income, expenses, and transfers)
Pros: Quick overview of your account as shown in the dashboard and alerts for anything off in your budget
Cons: Limited reporting options
4. Quicken Starter
Quicken Starter meets your basic personal finance software needs.
However, this software does not monitor your investment accounts.
So, if you want this feature, then you can opt for Quicken Premier.
Price: $29.99
Available for: Windows, Mac (separate program), iOS, Android
Connectivity: Direct syncing to banks, credit unions, and credit card accounts
Budgeting: Budget by category, color-coding, set alerts and budget goals
Reporting: Get reports of your income vs expenses, budget reports, and spending by category
Personal Investing: None
Pros: Less-expensive version of Quicken Premier
Cons: Does not cover your investment accounts
#10: Quicken For Mac 2017 Personal Finance & Budgeting Software [Download] | Amazon com Hot Ranking | https://t.co/iLEZWPdk24 pic.twitter.com/oxdrdhcPAM

— US Hot Ranking News (@USHotRankingNew) July 1, 2017
5. Banktivity
Banktivity is developed by Vermont-based IGG Software, Inc.
Created by Mac users, this personal finance software is created for Mac and iOS users only.
They aim to help people manage their paychecks, bills, and the like.
Price: $64.99
Available for: iOS, Mac
Connectivity: Real-time sync with your bank, credit union, credit card or investment account
Budgeting: Monitor your budgets and upload transactions
Reporting: Get reports on your spending and cash flow and net worth overview; Can export to various tax programs and available in common file types
Personal Investing: Monitor your investment accounts and see how they impact you financially
Pros: Automatic tagging of transactions once uploaded
Cons: Paid mobile app and for syncing with your accounts; Available for iOS and Mac only
6. CountAbout
Unlike others, CountAbout is one of the few that is browser-based.
They are the only cloud-based among the personal finance software available.
If you want to try their service, they offer a 15-day free trial period if you sign up.
Price: $9.99 per year for Basic, $39.99 per year for Premium
Available for: Online access through a browser
Connectivity: Once your accounts are connected, your financial transactions are automatically downloaded.
Budgeting: Color coding, customize categories which will suit your needs
Reporting: Manually tag taxable transactions
Personal Investing: Can connect to your brokerage accounts for an overview of your portfolio
Pros: Setting up a budget is made simple; Import data from Quicken and Mint
Cons: Connecting your accounts and automatic downloads is for Premium subscribers only; Lacks goal-tracking tools
7. Mvelopes
Does your money need direction? Give #Mvelopes a try today. pic.twitter.com/FPUSxr8jOY

— Mvelopes (@mvelopes) June 30, 2016
Mvelopes, as its name suggests, incorporates the concept of using envelopes when budgeting.
Their approach as a personal finance software is to give your money a purpose, avoid debt, simplify budgeting, and then plan for tomorrow.
Price: $95.00
Available for: Android, iOS
Connectivity: Sync to your financial institutions like bank and credit card accounts
Budgeting: Color-coding; Schedule your paychecks and budget according to your expenses
Reporting: View your spending and funding, balances, category spending and net worth; Export options include PDF or CSV
Personal Investing: Does not track or manage your investment accounts
Pros: Simple and advanced budgeting
Cons: Does not track or manage your investment accounts
Factors To Consider In Choosing A Personal Finance Software
In choosing a personal finance software, it's important it suits your preferences best.
Keep in mind, below are other factors you should consider:
Price. A high rate does not automatically mean the best service. A good one should not also be a burden on your wallet.
Accessibility. It's important to be able to access your personal finance software so you can do it anywhere.
Syncing. We live in a fast-paced era where everything should be convenient. So, your personal finance software should be able to keep up.
Budgeting features. Apart from managing and monitoring your finances, one of the main features a personal finance software should have is budgeting.
Budgeting can be a bit of a stretch, especially when you are always on the go.
That's why these personal finance software are here–to encourage and help us manage our finances.
It is important so we don't have to always worry about the future.
Here are 9 practical ways to manage your personal finances.
Are there other personal finance software you can recommend? Share it in the comment section below!